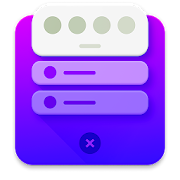 If you were asked which the most important cryptocurrencies are, you would probably say Bitcoin for its ability to store and transfer value. Perhaps you would also name Ethereum as one of the global coordinators driving the new decentralized internet. You might even name Chainlink too, because it is the data oracle that gives blockchain applications real-world utility. Maybe you could also name other cryptocurrencies. Nevertheless, something tells us you would forget to mention Cosmos (ATOM), a cryptocurrency project that is becoming the backbone of interoperability between all blockchains. Not only that, but some of the largest cryptocurrencies by market cap were built using the Cosmos SDK, including BNB and Earth.
Despite the hundreds of billions of market capitalization that Cosmos has created, the price of ATOM has remained fairly flat in recent months. This could be a sign that Cosmos is about to go interstellar. Today, we propose to find out.
The Reputation of Cosmos
Cosmos was created by a Californian software company called All in Beat Inc., which is commonly known as Tendermint Inc. It was founded in 2014 by the Cornell computer scientist Jae Kwon, someone who also co-authored the Cosmos white paper in 2016. In 2017, he created the Interchange Foundation, a Swiss non-profit organization that hosts the ATOM cryptocurrency ICO. Indeed, it rose more than 17 million dollars that same year.
The Interchange Foundation commissioned Tendermint Inc. to develop the Cosmos main net, which was launched in March 2019. Today, there are almost 20 companies working on it. At a conceptual level, you can think of the Cosmos main net as a set of block chains.
Instead of using dozens of bridges to connect all those blockchains, the Cosmos network uses hubs. Basically, they are Cosmos blockchains that act as a single point that thousands of blockchains can connect to interoperate with other connected chains. For example, instead of bridging Ethereum and Bitcoin, another between Bitcoin and Polkadot, and yet another between Polkadot and Ethereum. All three chains connect to a single hub.
The Cosmos blockchain is just one of many hubs on this network. Also, while you can only stack your ATOM cryptocurrency on this chain, it is used to govern the entire Cosmos network.
Cosmos (ATOM): The "Tendermint" Mechanism
To facilitate the creation of new blockchains Jae Kwon invented a new proof-of-stake consensus mechanism called Tendermint. In this way, the Tendermint blockchains are considered one of the most secure and scalable in the world of cryptocurrencies. This since they can theoretically handle up to 10 thousand transactions per second. Additionally, it can operate even if ⅓ of the validator nodes are offline or trying to corrupt the network.
Tendermint makes it possible to build customizable, secure and scalable blockchains from scratch in weeks instead of years. The tradeoff is that its chains have limits on the number of validators they can support. The current validator limit for the Cosmos blockchain is 125, which implies a high level of centralization for a cryptocurrency.
To facilitate the deployment of Tendermint smart chains and contracts, the company created the Cosmos SDK. It has become one of the most widely used developer tools in this area, at the time of writing. Indeed, there are more than 30 blockchains based on it, and any Tendermint blockchain can easily interoperate through the Cosmos hubs mentioned before. This interoperability is made possible by the Cosmos inter-blockchain communication protocol or IBC. It has been in development since 2017 and finally we released at the end of March 2021.
The Cosmos IBC
The recent launch of the Cosmos IBC is considered one of the most significant milestones for the world of cryptocurrencies. This is due to Because Tendermint-based blockchains are not the only ones that have become interoperable. According to the CEO of Tendermint Inc., any Proof-of-stake blockchain can theoretically connect with IBC. In fact, IBC already supports all sub-trade based blockchains, like Polkadot and Kusama.
Any proof-of-stake blockchain connected to Cosmos' hubs can achieve interoperability in a similar way to Ethereum-wrapped tokens. For instance, sending Terra's USDT stablecoin to the Binance Smart Chain using IBC would involve lock that USDT. Of course, locking it on the Terra blockchain to mint an equivalent amount of UST on the Binance Smart Chain.
A Cosmos network hub would be the intermediary for that transaction. Nonetheless, ATOM is just one of many cryptocurrencies you could use to pay the cross-chain transaction fee.
The Cosmos IBC for Proof-of-Work
Chains Proof-of-work blockchains like Bitcoin and Ethereum can also connect to Cosmos hubs using the IBC, but the asset transfer process is completely different.
Cosmos hubs need to set up something called Betsson. This tracks the status of the attached proof-of-work blockchain. Also, there are escrows sent to a smart contract in a multisig wallet on that blockchain.
For example, do you want to send BTC to the Terra blockchain using the IBC? Then you would send your BTC to the Bitcoin blockchain managed by the Cosmos hub you are interacting with. When the hub sees your BTC is on its way to the proper wallet address, it will mint automatically BTC tokens on the Terra blockchain. It will also send them to the wallet address you provided.
Cosmos (ATOM): Price Analysis
The ATOM cryptocurrency has grown 5x since the start of 2021. Not bad at all, but nowhere near the growth all other altcoins have seen in the same period.
The huge boost ATOM experienced in February of 2021 was caused by the anticipation of the launch of the IBC. This was delayed because of the subsequent notable drop.
We have seen suggestions indicating that ATOM has been moving sideways since the end of February 2021, and the price pattern also did so. We could be on the brink of a breakout if our technical analysis is correct: it could rally into the 40s range Dollars.
ATOM is also one of the cryptocurrencies listed on the Coinbase exchange, which could attract more attention to it and the Cosmos ecosystem. As time goes on, it also would not take too much capital to drive up its price since its capitalization of market is a modest $5 billion.
More importantly, ATOM has an extraordinarily good distribution compared to other cryptocurrencies. Indeed, its allotments are allocated to the team and other investors ended in early March. That means that there are more ATOMs waiting to be sold on the market.
It has an inflation rate of between 7% and 20% per year. Nevertheless, depending on the amount of ATOM stacked, this inflation does not do much damage in the short term.

Mira nuestros videos de tecnología en Youtube