com.google.services ,8.0, 8.1, 9.0 y 9.1
Aplicacion .APK
Ultima Version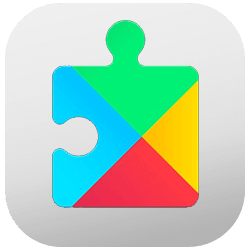 Aplicaciones recomendadas
Google Play Services is used to update Google applications and Google Play applications.
This component provides essential functions such as Google service authentication, the latest contact sync, access to full user privacy settings, and location-based services with lower power consumption and higher quality.
Google Play Services also improves your interaction with applications. Accelerate offline searches, provide more explorable maps, and enhance gaming experiences.
The apps may not work if you uninstall Google Play Services.
Services Google 8 & 9( compatible con android 5 hasta 10)