Root samsung galaxy S21 exynos y snapdragon TWRP
Installation requirement
Have Bootloader Unlocked
Have an SD CARD or PC memory to transfer the files for the installation.
The mobile with more than 50% of batteries to avoid blackouts and irreparable damage.
Have a good usb cable.
A PC or laptop at hand.
List of compatible phones
Android 11 up to Android 13
Exynos: SM-G991B/N
Snapdragon: SM-G9910/U/U1/W
As of my last knowledge update in January 2023, the process of rooting a Samsung Galaxy S21 with TWRP (Team Win Recovery Project) might involve several steps. Please note that rooting your device can void its warranty and potentially cause problems if not done correctly. It's crucial to understand the risks and be aware that this information might become outdated as new software versions are released.
Here is a general guideline on how to root a Samsung Galaxy S21 using TWRP. Please be aware that this process might vary depending on the device's model and software version:
Prerequisites:
Backup: Ensure all your data is backed up, as the rooting process might lead to data loss.
Charge: Make sure your device has enough battery to avoid unexpected shutdowns during the process.
Enable Developer Options: Go to Settings > About phone > Tap 'Build number' 7 times to unlock Developer options.
Steps:
Download Necessary Files:

Download and install Samsung USB drivers on your computer.
Download Odin, TWRP image for your specific device model, and the appropriate SuperSU or Magisk (root management tools) zip files onto your computer.

Boot into Download Mode:

Power off your Galaxy S21.
Press and hold the Volume Down + Power buttons simultaneously.
When prompted, press the Volume Up button to enter Download Mode.

Flash TWRP Recovery:

Open Odin on your computer.
Connect your Galaxy S21 to the computer using a USB cable.
Check if Odin detects your device (it should show a blue indicator).
Click on AP/PDA and select the TWRP image file.
Uncheck the 'Auto Reboot' option in Odin.
Click 'Start' to flash TWRP.

Boot into TWRP Recovery:

Once Odin shows 'PASS', immediately boot into TWRP by holding Volume Up + Power + Bixby buttons until the device boots into TWRP.

Root Your Device:

In TWRP, select 'Install' and then choose the SuperSU or Magisk zip file.
Swipe to confirm the flash.
Reboot your device.

Verify Root Access:

After the device restarts, check for root access using a root checker app available on the Play Store.
Please note that the steps provided here are a general guideline and may not be specific to the current software version of the Samsung Galaxy S21. The process might differ or change due to software updates or security patches released by Samsung. It's important to search for the most recent and detailed instructions specific to your device's model and the current Android version to ensure a successful root. Always proceed with caution and be aware of the risks involved in rooting your device.
Aviso importante
PARA LOS QUE LES DE ERROR DE FAIL O WRITING (SIEMPRE Y CUANDO HAYAN HECHO EL DESBLOQUEO BOOTLOADER Y SE LES FORMATEA EL EQUIPO) DEBEN ENTRAR A LOS AJUSTES – ACERCA DEL TELEFONO (O INFORMACION DEL TELEFONO) – NUMERO DE COMPILACION Y PRECIONAMOS 7 VECES ENCIMA DE ESE NOMBRE(HASTA QUE DIGA YA ERES DESAROLLADOR) – NOS DE VOLVEMOS AL MENU PRINCIPAL – (VERIFICAMOS QUE TENEMOS UNA RED WIFI O INTERNET DISPONIBLE )- LUEGO NOS VAMOS A SISTEMA – OPCIONES AVANZADAS – ACTUALIZACION DEL SISTEMA – BUSCAN ACTUALIZACION (SI LES APARECE ACTUALIZACION PUEDENA ACTUALIZARLO O DEJARLO ASI SIN ACTUALIZAR)- NO DEVOLVEMOS A SISTEMA- OPCIONES AVANZADAS Y NOS VAMOS A OPCIONES PARA DESARROLLADORES Y ACTIVASMOS LA CASILLA DESBLOQUEO EOM (SI LES APARECE EN GRIS PERO ACTIVADA ESTA BIEN)- Y ACTIVAMOS DEPURACION USB YA CON ESO DEBERIA SOLUCIONARLE ESE PROBLEMA. PRUEBEN CAMBIENDO EL CABLE DE LUGAR DE SU COMPUTADORA, PROBAR CON OTRO CABLE Y VERIFICAR EL ARCHIVO TWRP SEA EL DE TU EQUIPO YA QUE CON LA MAS MINIMA DIFERENCIA EL PROGRAMA DARA ERROR PARA PROTEGER EL EQUIPO DE DAÑOS. 

Mira nuestros videos de tecnología en Youtube
Apps, tutoriales y noticias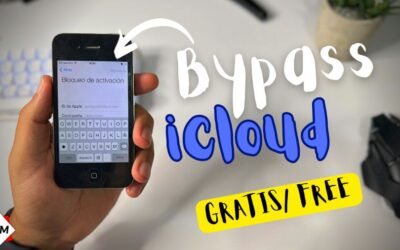 Apple has a security feature called iCloud on its iOS, which is one of the strictest security systems. After restoring your iPhone 4 to factory settings, iOS prompts you to enter the last iCloud credentials used on the iPhone 4 before the restoration to verify the...
Manténgase actualizado con las últimas noticias y actualizaciones
Apoyanos para crear más contenido
unete a la comunidad de Youtube y obten beneficios. Se parte de los parceritos
Apoyanos suscribiendote a nuestro canal de Youtube
suscribete de manera totalmente gratuita a nuestro canal de Youtube, nos apoyarias un monton si tambien activas la campanita de notificaciones.